Local Attractions & Activities
Palm Beach QLD won't disappoint with its picture-perfect setting for beachfront strolls, family play and ocean swims, and with our prime location near Tallebudgera Creek, Burleigh Heads and Currumbin, there are numerous things to do and even more exciting places to visit surrounding our Palm Beach apartments Gold Coast resort.
From the minute you arrive, fill your holiday itinerary with these must-visit local Gold Coast attractions: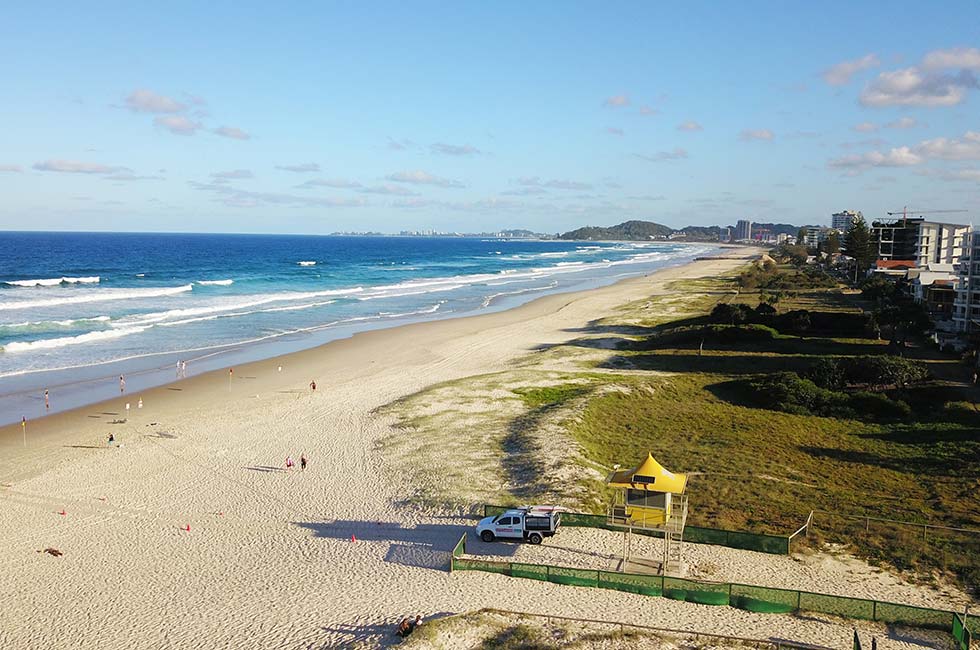 Palm Beach is a laid-back tropical paradise like no other on the Gold Coast! Pristine white sand, clear blue sea & uncrowded walkways make this cherished beach stand out among the rest.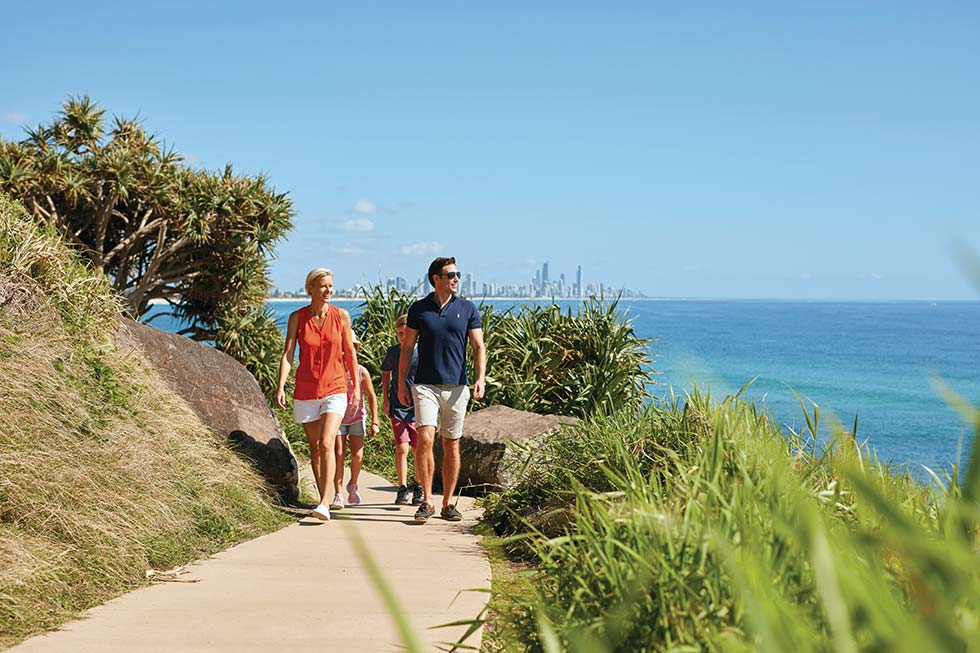 Burleigh Head National Park
Burleigh Head National Park is a rainforest adventure offering idyllic picnic spots, abundant wildlife and scenic walking tracks, some of which offer spectacular views along the Pacific Ocean.
Why not take a guided walk with Jellurgal & embark on a journey of discovery of Aboriginal culture whilst your there!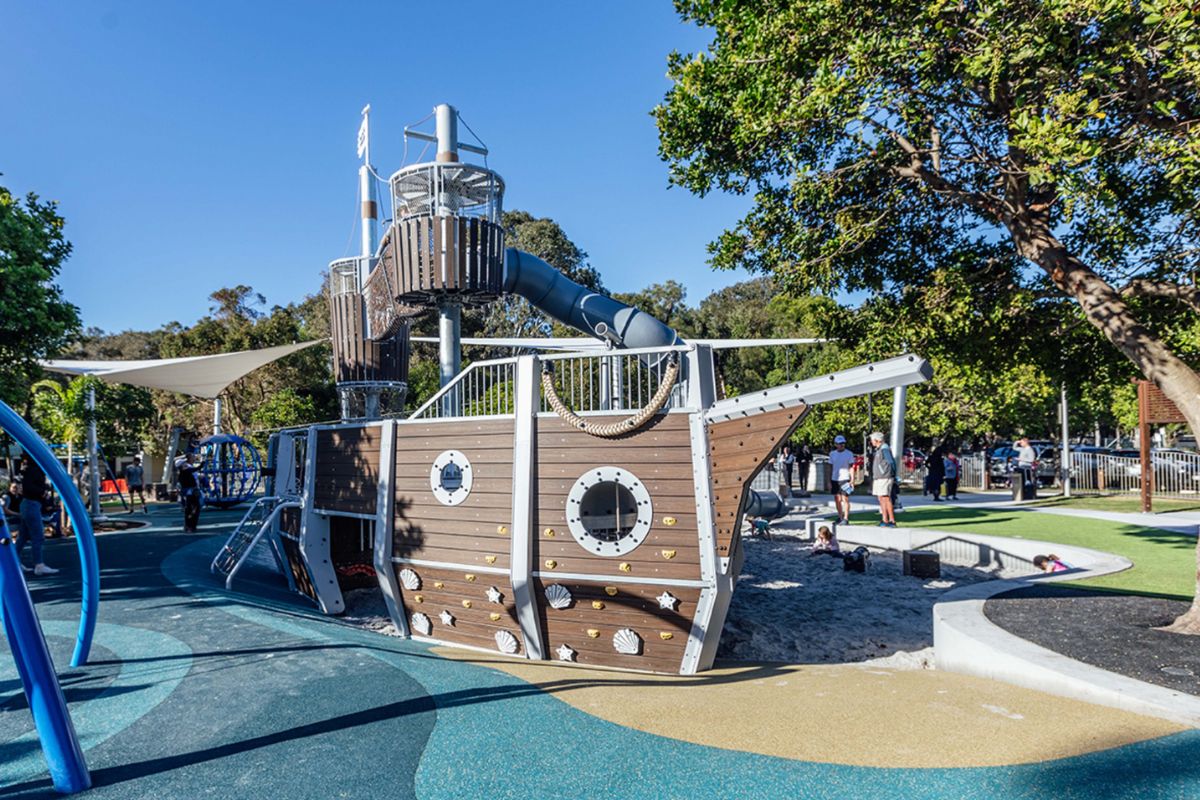 Stroll, paddle and tuck into a picnic at Palm Beach Parklands – a great day out for the whole family home to the popular pirate-themed Treasure Island Playground & Dune Cafe.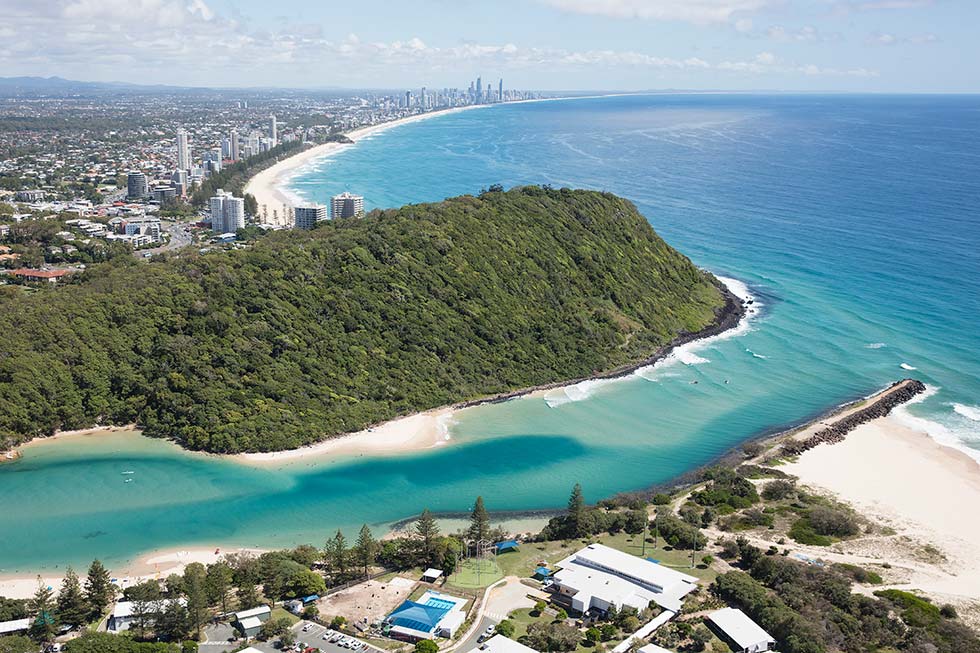 When in need of a change of pace, head to Tallebudgera Creek – an idyllic location for swimming, fishing, kayaking and creekside picnics!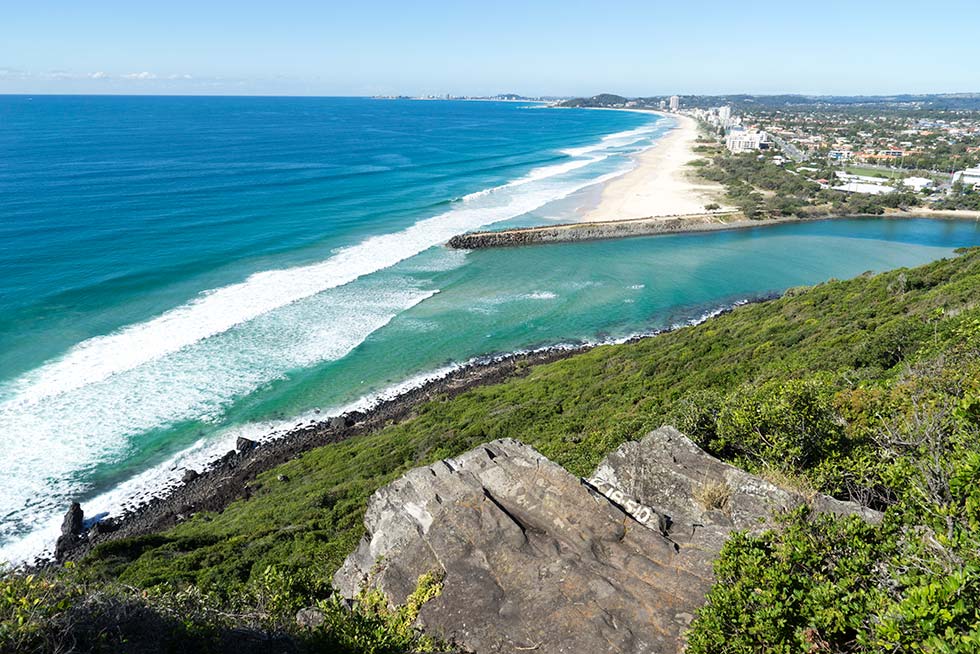 The world renowned iconic Burleigh Headland is a memorable trek and sightseeing experience that every local will recommend as the best spots to watch the sunset on the Gold Coast! Meet you there!
Climb Burleigh Hill whilst your there for a sweeping view of Burleigh Beach where the natural waves provide ideal surfing conditions.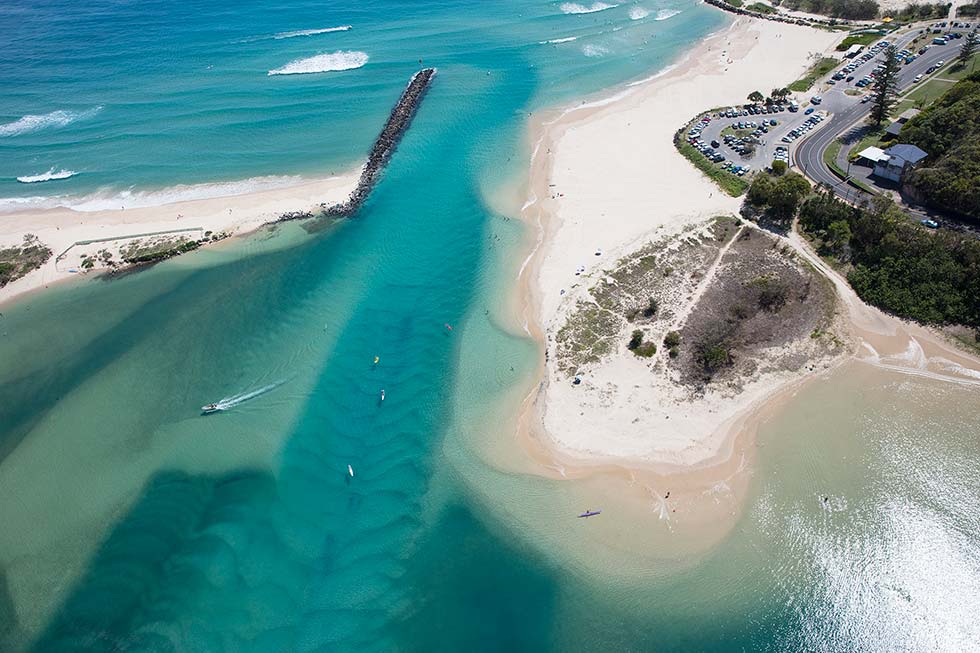 In addition to Tallebudgera Creek, Currumbin Creek is another outdoor adventure with breathtaking scenery and mixed family-friendly activities to enjoy on and off the water.
Join the locals for paddle boarding or SUP Yoga of a morning.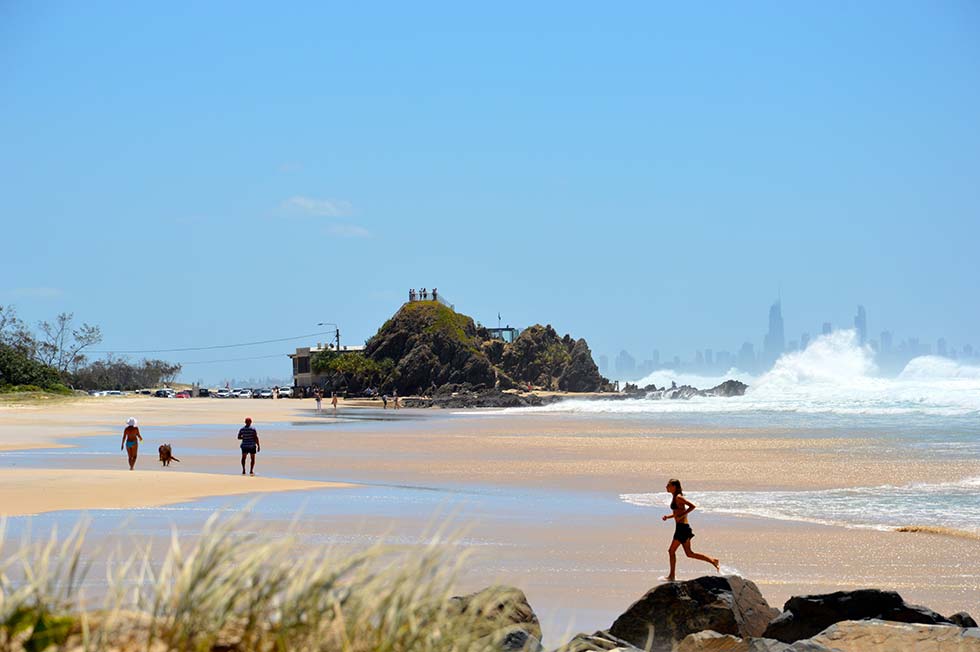 A hard-to-miss rock formation on Currumbin Beach, Elephant Rock is a popular picture-taking spot with a worthwhile dining experience at the neighbouring Currumbin Beach Vikings Surf Club.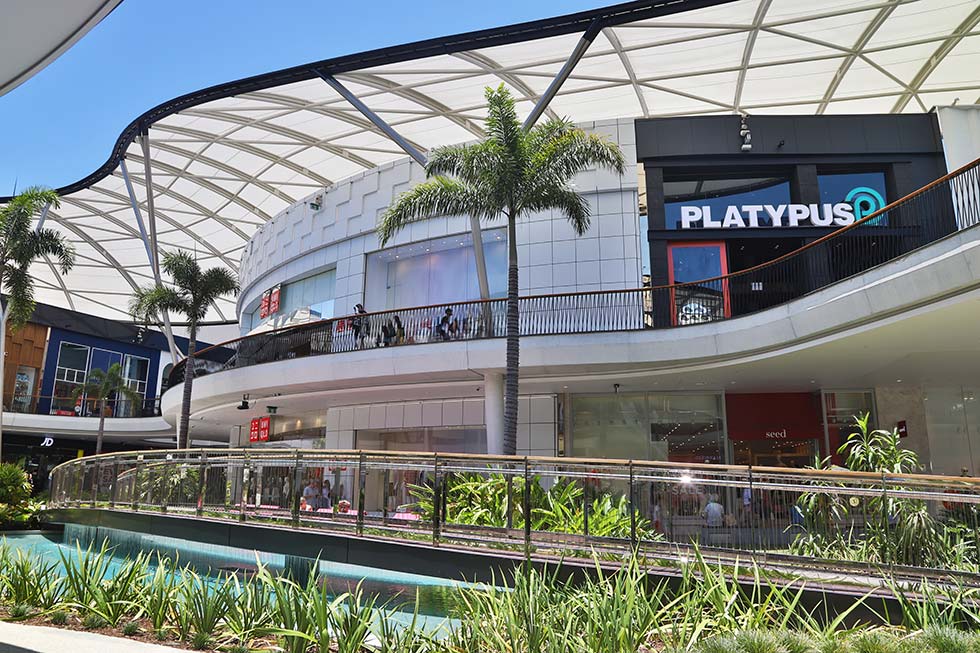 Regency on the Beach is conveniently located near to James Street, Burliegh for your boutique shopping experience. For the major centres you will find, The Pines Shopping Centre, Palm Garden Shopping Centre, Lakeside Village Shopping Centre & Pacific Fair Shopping Centre available within a short drive.
Our guests are encouraged to visit the Queensland Farmers Market on Saturdays at Tomewin Street Currumbin open from 6am to 11am where they can find a huge variety of fresh goods and great local buys.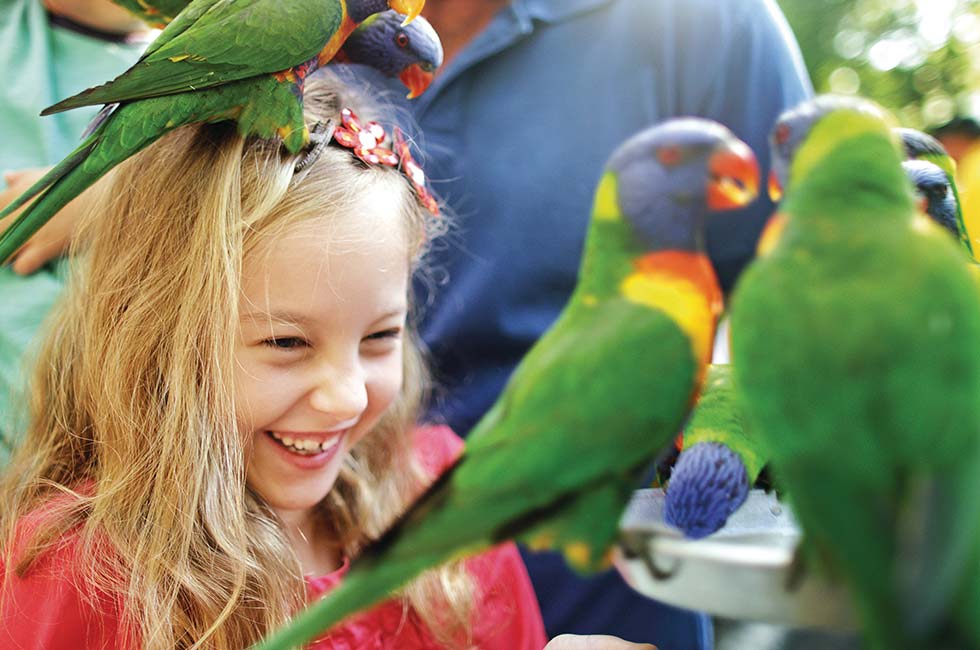 Currumbin Wildlife Sanctuary
The number-one attraction on the Gold Coast, Currumbin Wildlife Sanctuary is an unforgettable day out for all with fascinating wildlife encounters, hands-on experiences and engaging live shows.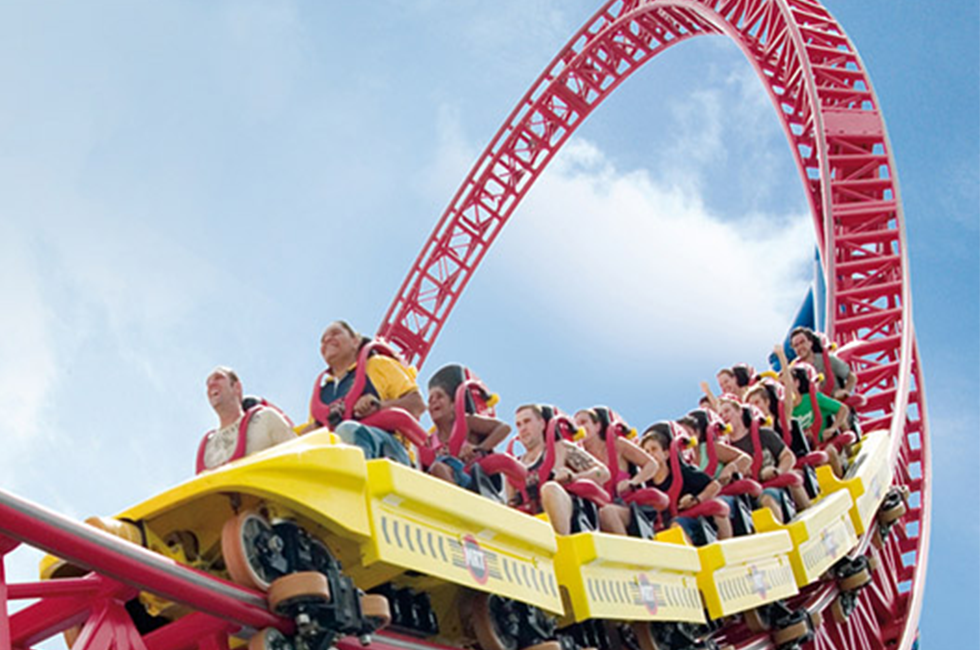 Visit a theme park for the day: it's your choice from Dreamworld and White Water World to Australian Outback Spectacular, Wet'n'Wild, Sea World or Movie World. Watch your children be amazed at the experience with affordable family prices and great new attractions. All Gold Coast Theme parks are easily accessible from Palm Beach via car or bus.
If guided tours are more your style, please see our friendly reception staff for more information on daily activities available to you during your stay, such as guided morning walks, morning group exercise sessions & sunset walks – specially created for our loyal Regency on the Beach guests!
Opposite the beachfront and just minutes away from our Palm Beach Tallebudgera accommodation, enjoy the perfect complement to your holiday with an eclectic local dining scene offering both renowned Gold Coast restaurants and relaxed cafés.
Here are a few local favourites that you can enjoy at your leisure near our Palm Beach Gold Coast accommodation: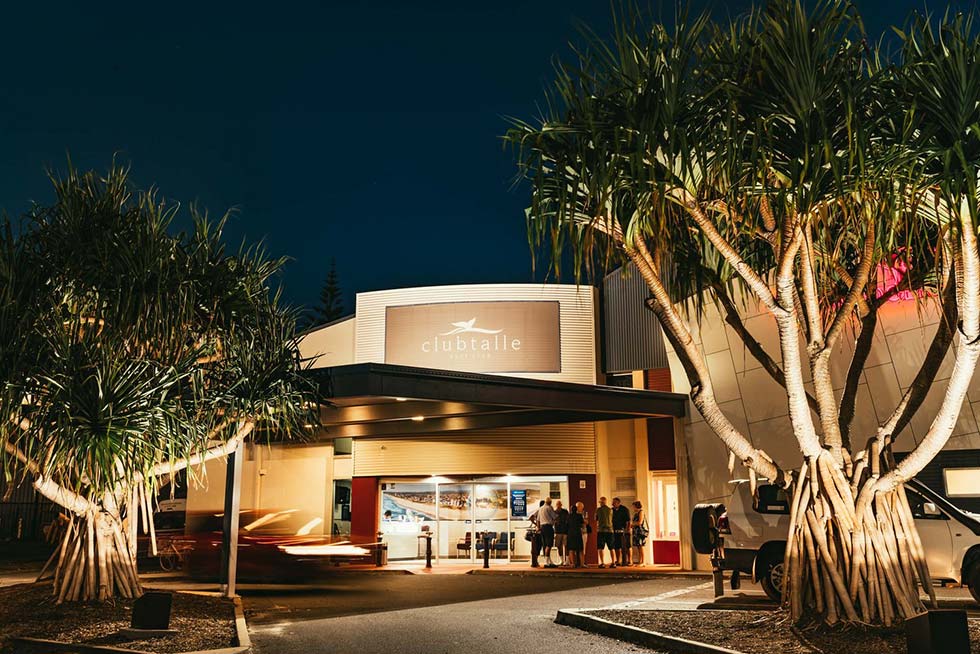 Tallebudgera Surf Life Saving Club, known as 'Club Talle', offers family-friendly food and chilled beverages in its popular bar and bistro – conveniently located within footsteps from Palm Beach.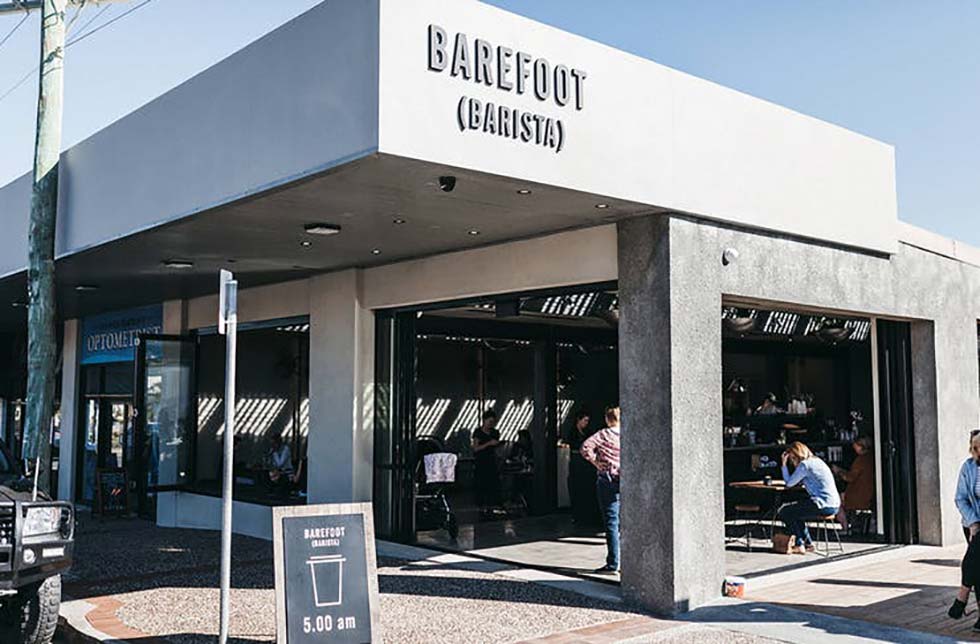 Ideal for breakfast and lunch, Barefoot Barista is a great stop before heading to the beach, where fresh coffee and organic food offer a light treat with many vegan and gluten-free options.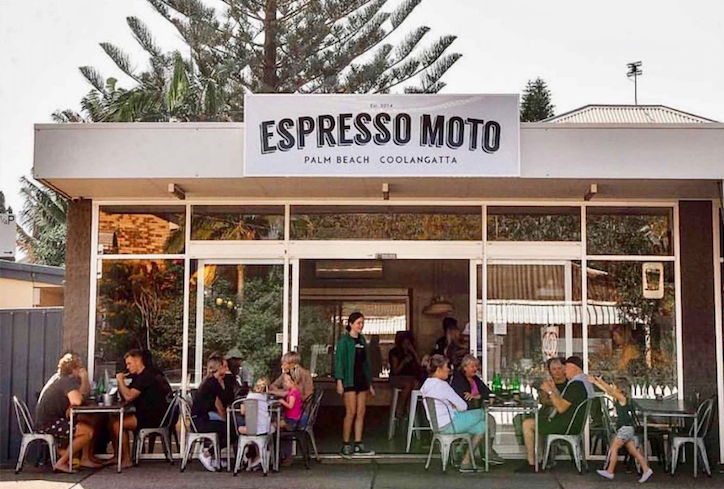 Espresso Moto is a Palm Beach café with style, offering tempting in-house-made food and fresh coffee with a vintage motorbike-themed decor.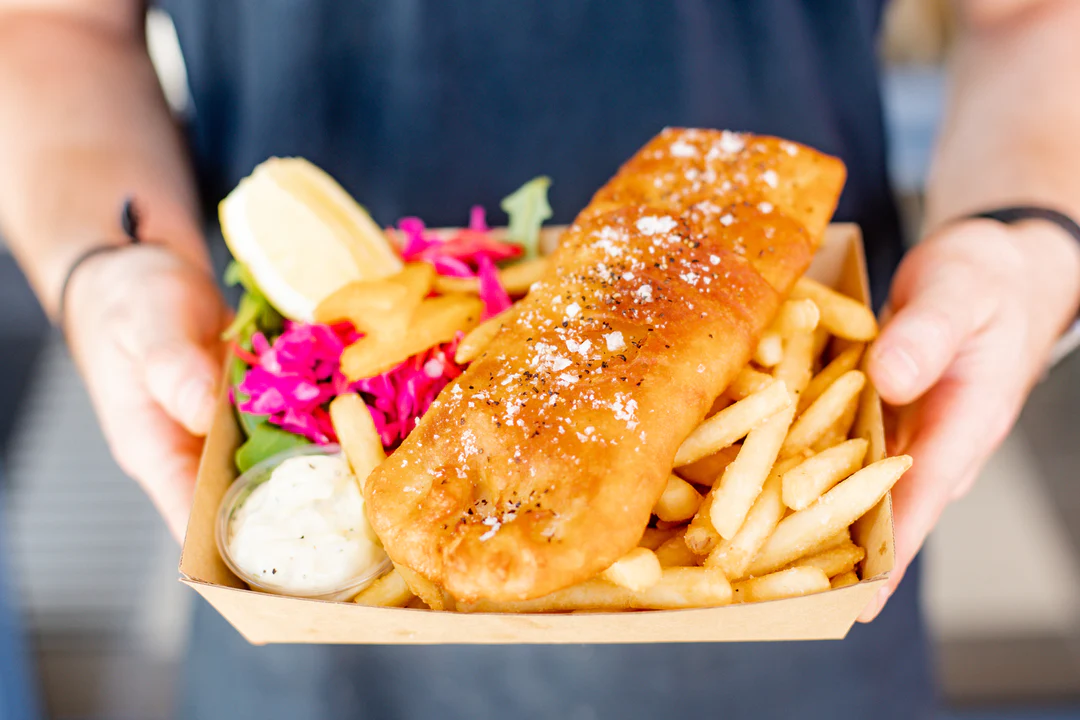 You'll find Custard Canteen just a few sandy footsteps from the iconic Tallebudgera Creek. They create magnificent pastries on-site daily, dish up a delicious all-day brunch and make pretty darn great coffee too. Only a short stroll from our apartments!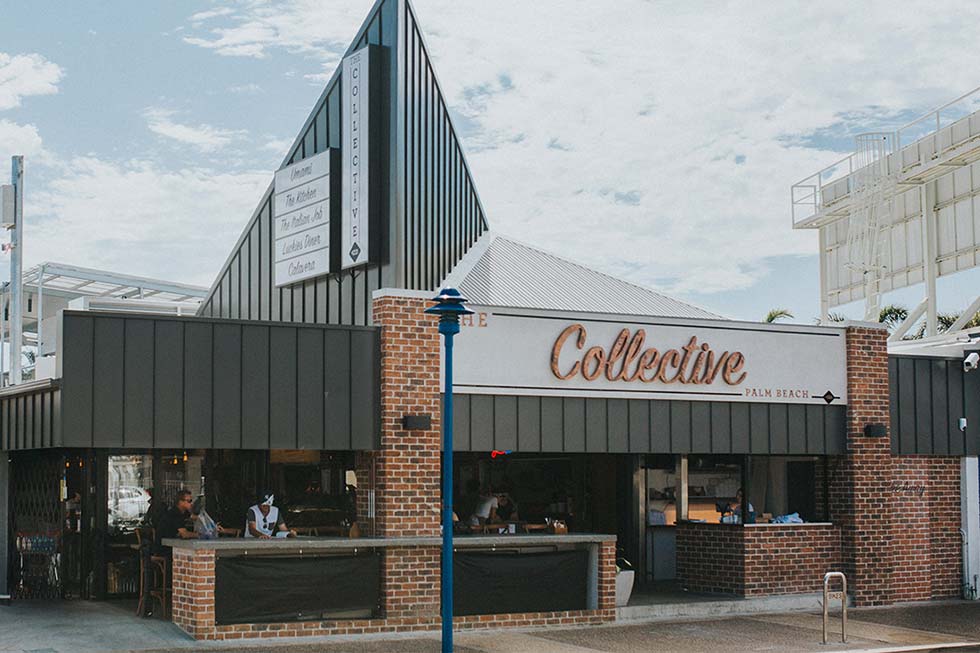 The Collective Palm Beach is a perfect choice for group dining and families with varied taste, boasting an extensive menu of mouthwatering global cuisine and signature in-house cocktails. Where else can you order from a range of 5 restaurants in 1!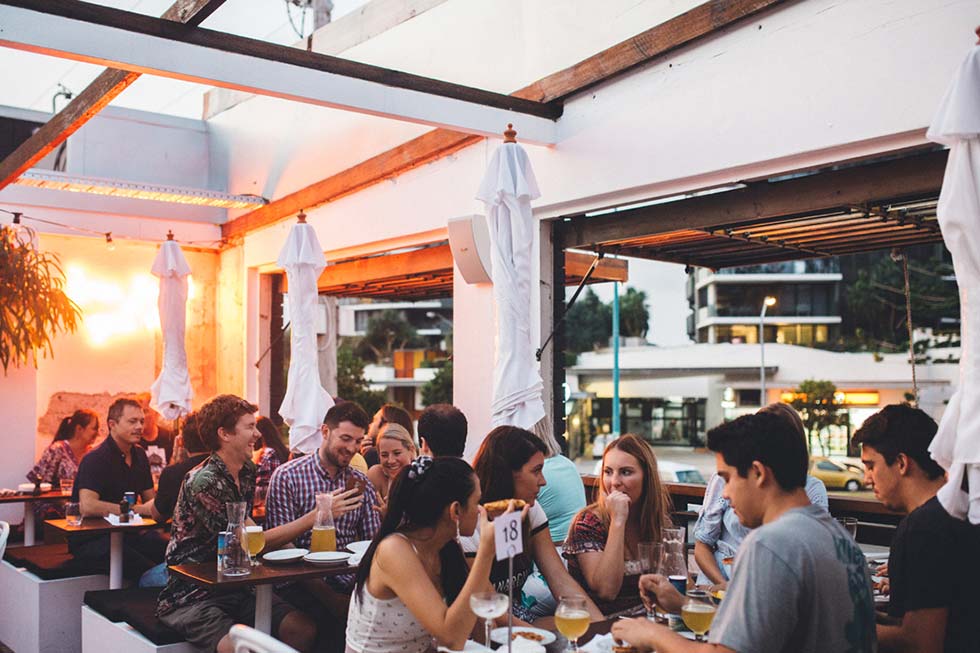 Worth a visit for its handmade sourdough pizza and pasta, Justin Lane is a trendy Burleigh Heads restaurant and venue which doubles as a boutique cocktail and wine bar by night.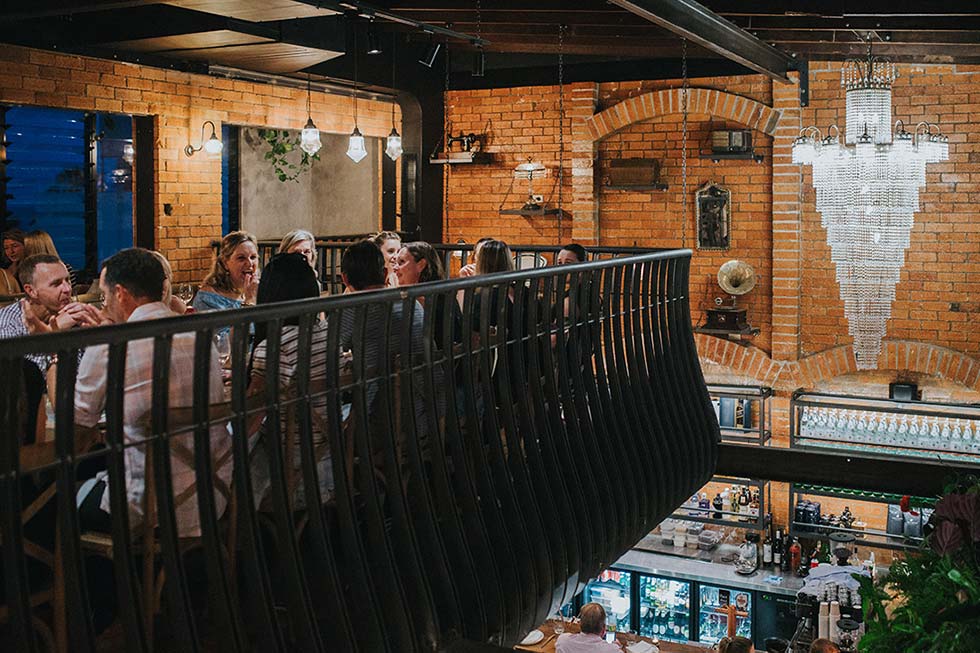 The Collective Palm Beach is a perfect choice for group dining and families with varied taste, boasting an extensive menu of mouthwatering global cuisine and signature in-house cocktails. Where else can you order from a range of 5 restaurants in 1!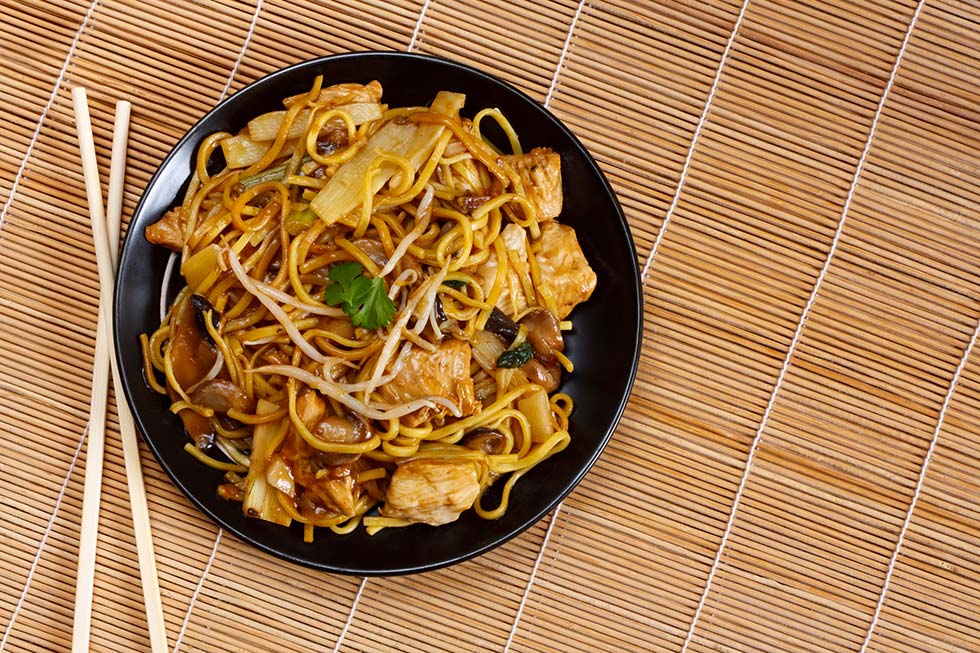 Miami Rice is a leading bistro and bar close to Burleigh Beach, offering an extensive menu focused on Chinese and Malaysian cuisine – a culinary treat for either dine-in or takeaway.
guest reviews

So close to the beach...no road! Lovely and quiet, plenty of parking.
Beautiful views!